MX600-FLEX
Intermittent motion inclinable packaging machine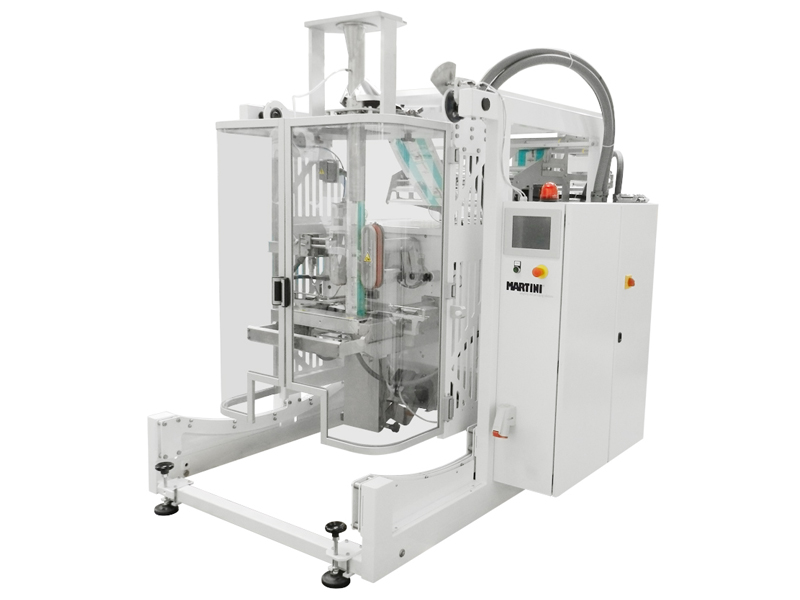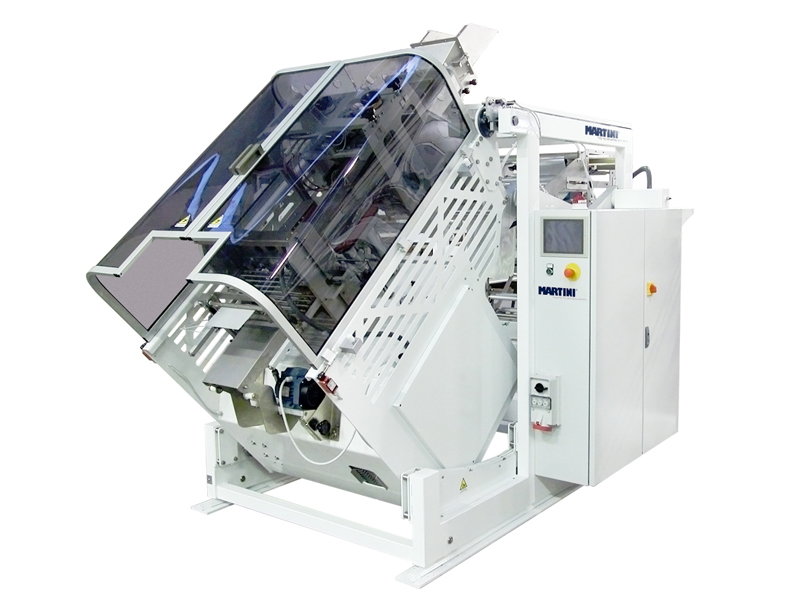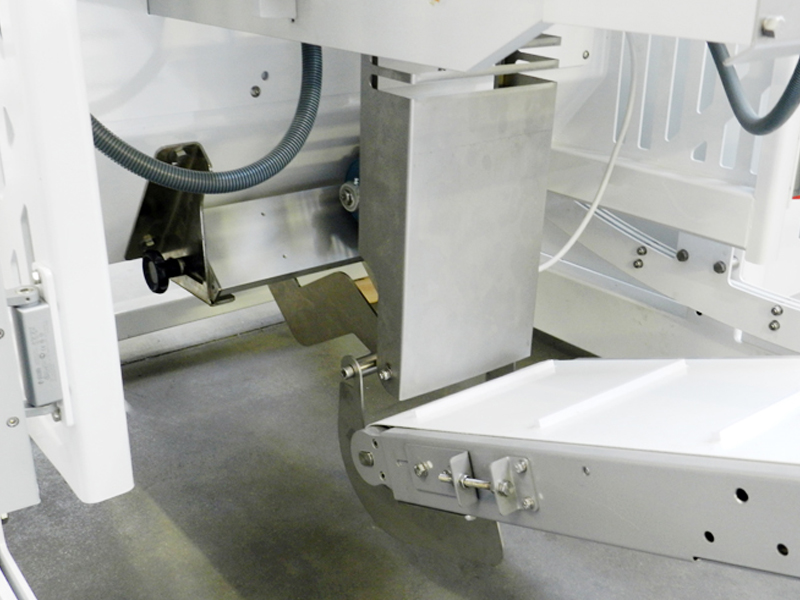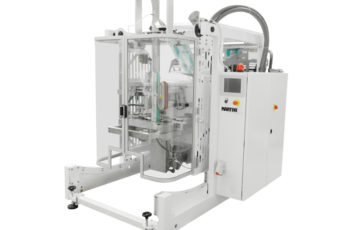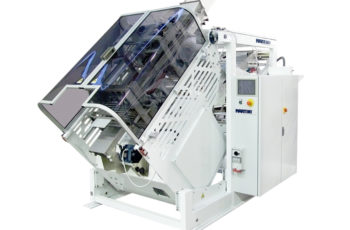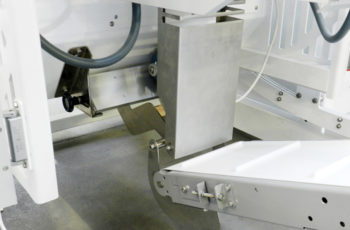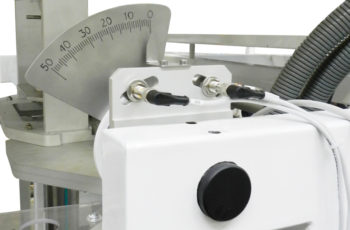 Being able to diversify the offer is one of the keys to success of many of our customers. In order to meet these requirements we have created the MX600-FLEX, an extremely versatile machine, which allows to package both fragile products like biscuits or "frollini" and many other products.
Thanks to a particular mechanism, which can be easily activated from the operator panel, it is in fact possible to set a variable inclination in order to make it suitable to the product sliding inside the forming tube, reducing the impact with the rigid surfaces to the minimum.
This particular characteristic is added to the extreme versatility that marks the whole MX600 series, including the wide range of accessories.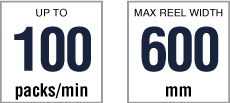 The images shown are indicative and represent a demonstration version of the machine. The sales version presents a product outlet conveyor and a protection tunnel adequately conformed according to current European regulations.
Technical details
From 0° to 50° inclinable forming device.
Suitable for the use of heat-sealable film reels, lap seal or fin seal.
Film unwinding by means of two motorized pulling belts.
Pneumatically driven vertical sealing units.
Pneumatically driven or motorized horizontal sealing units.
Film unwinding unit equipped with photocell and encoder.
Bags this machine can make
Products this machine can deal with