MX600-D
Intermittent motion double vertical packaging machine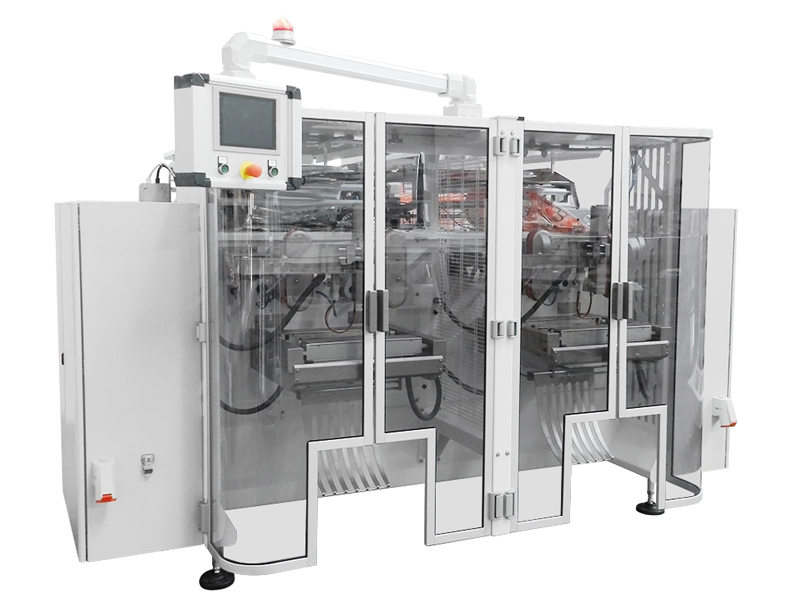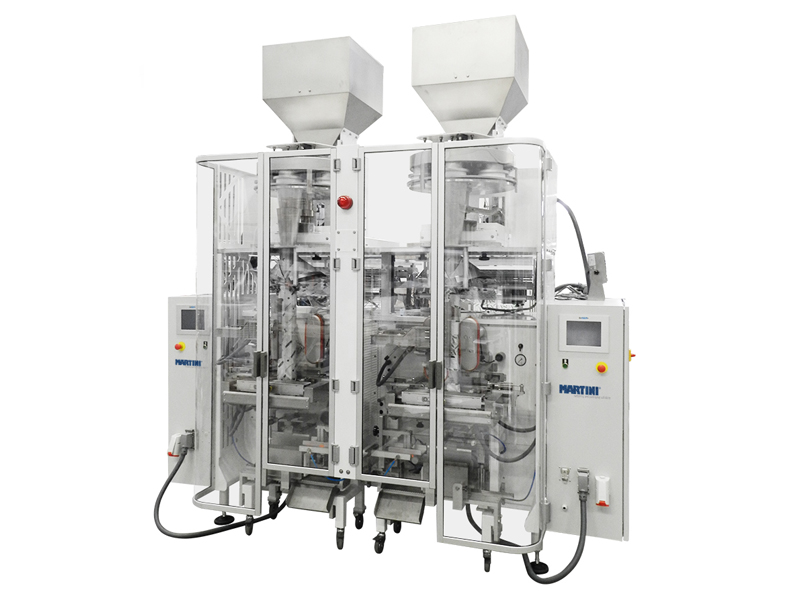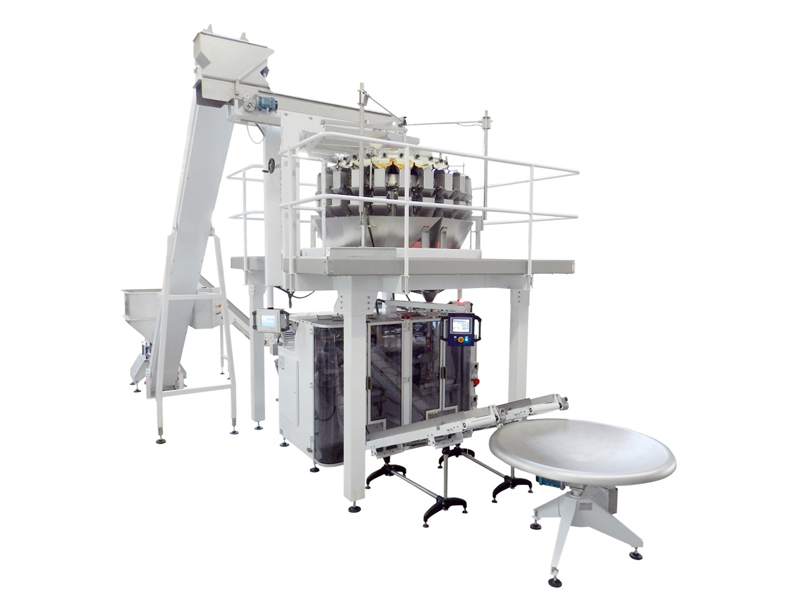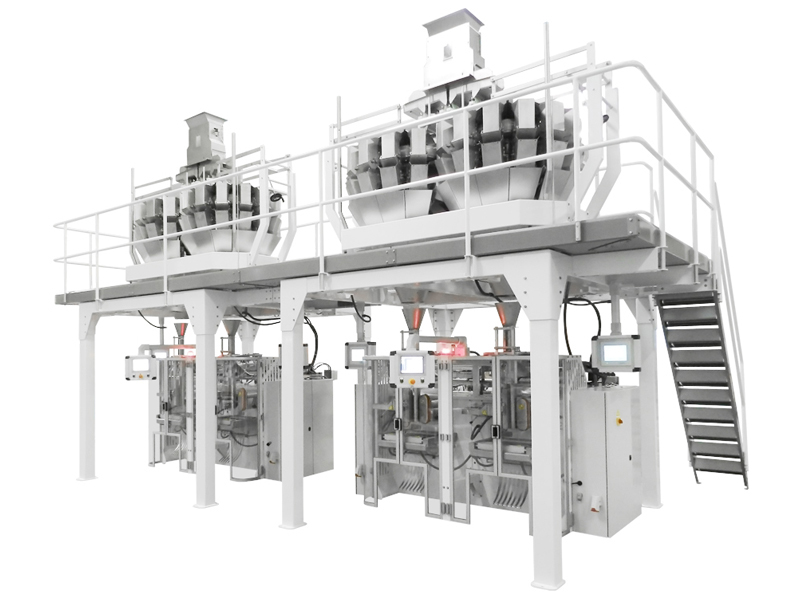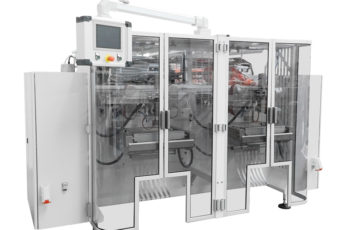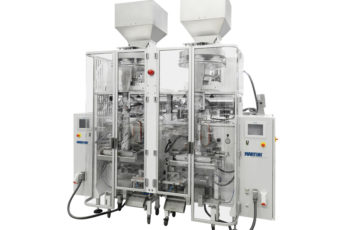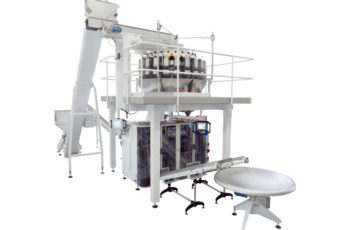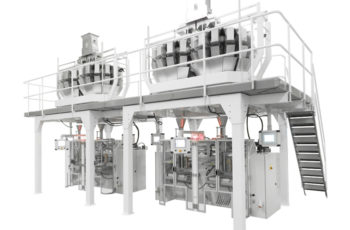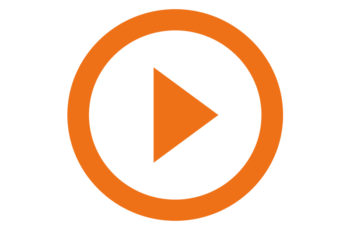 For very high production volumes Martini srl proposes an intermittent motion twin packaging machine.
The twin packaging machine MX600-D can work simultaneously or individually according to the needs and the type of combined weighing system. The extreme flexibility of this model makes it suitable for systems that need to combine several production lines.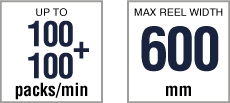 The images shown are indicative and represent a demonstration version of the machine. The sales version presents a product outlet conveyor and a protection tunnel adequately conformed according to current European regulations.
Technical details
Two forming devices.
Suitable for the use of heat-sealable film reels, lap seal or fin seal.
Film unwinding by means of two motorized pulling belts.
Pneumatically driven vertical sealing units.
Pneumatically driven or motorized horizontal sealing units.
Film unwinding unit equipped with photocell and encoder.

Available in both INOX and painted steel.
Bags this machine can make
Products this machine can deal with