MX600-COMBI
Intermittent motion combined packaging machine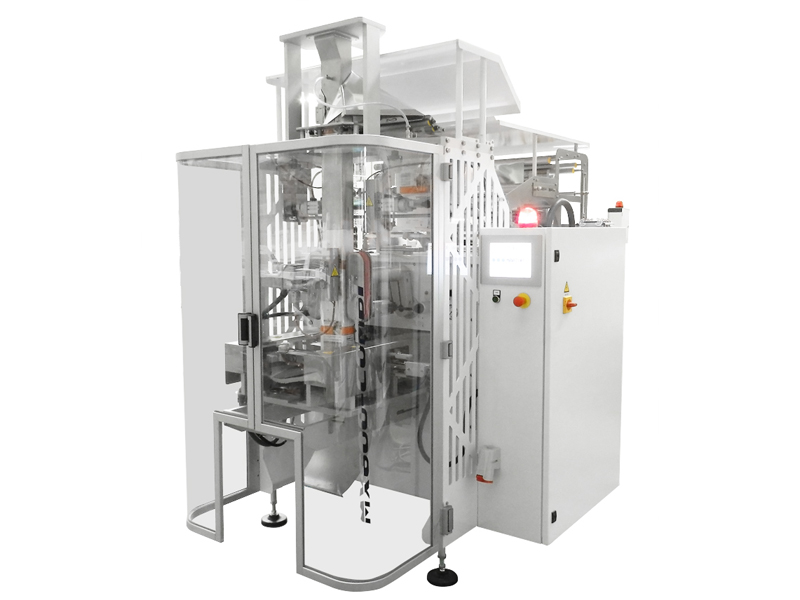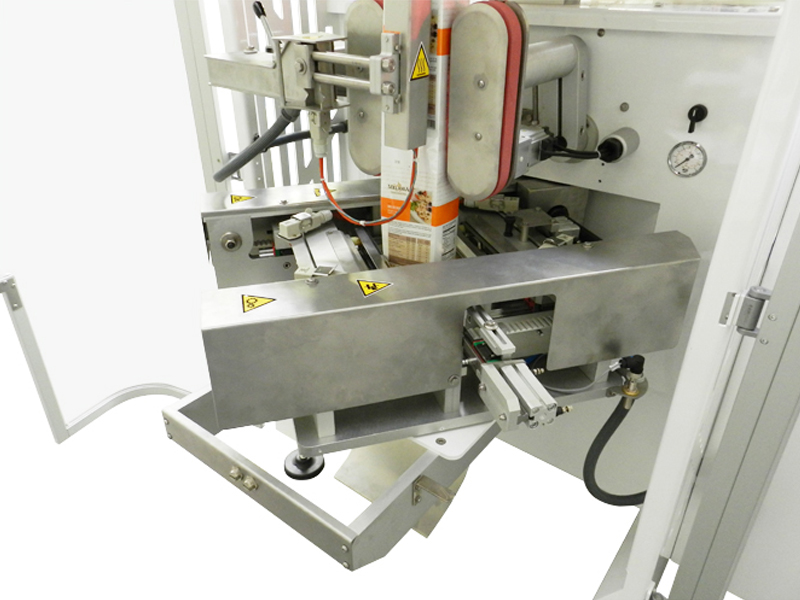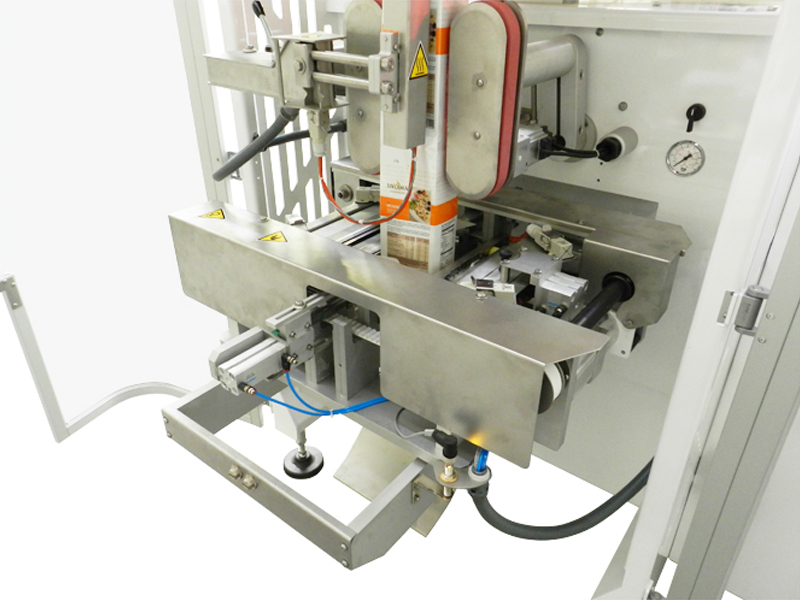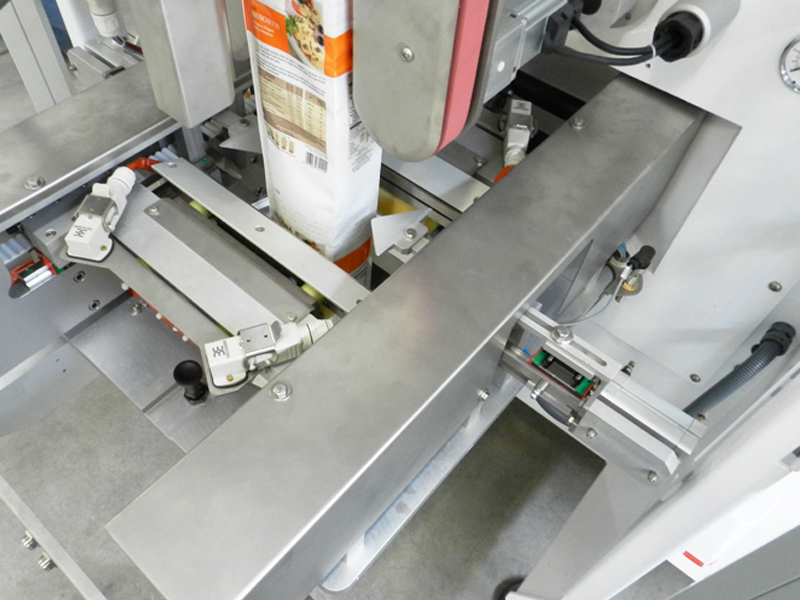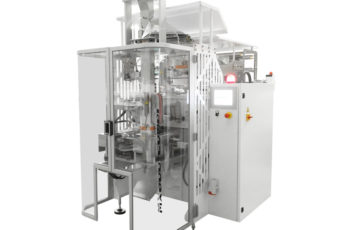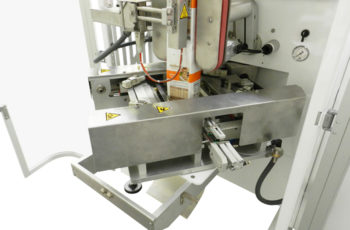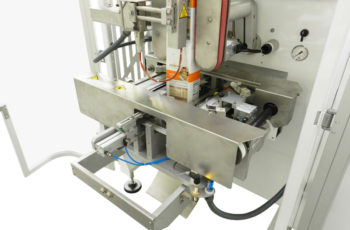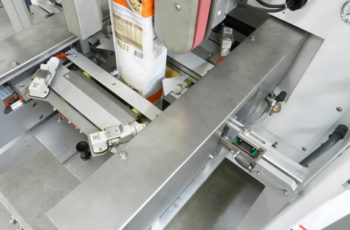 MX600-COMBI allows a single machine to achieve a wide range of packages, from simple pillow, passing through the square bottom with four seals even up to the packaging style doypacks.
This is possible thanks to a particular movement of the horizontal jaws group that can rotate 90° with a simple gesture. Add to this there are a pair of additional vertical jaws and a dedicated forming device. Installing the four seals accessory designed specifically for this model it is possible to totally change format in no time significantly saving on production costs.
This particular characteristic is added to the extreme versatility that marks the whole MX600 series, including the wide range of accessories.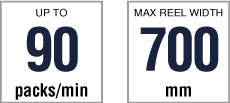 The images shown are indicative and represent a demonstration version of the machine. The sales version presents a product outlet conveyor and a protection tunnel adequately conformed according to current European regulations.
Technical details
Horizontal jaws group 90° rotatable.
Predisposed for doypack packaging style.
Suitable for the use of heat-sealable film reels, lap seal or fin seal.
Film unwinding by means of two motorized pulling belts.
Pneumatically driven vertical sealing units.
Pneumatically driven or motorized horizontal sealing units.
Film unwinding unit equipped with photocell and encoder.
Bags this machine can make
Products this machine can deal with