MRM600
Rotary continuous motion vertical packaging machine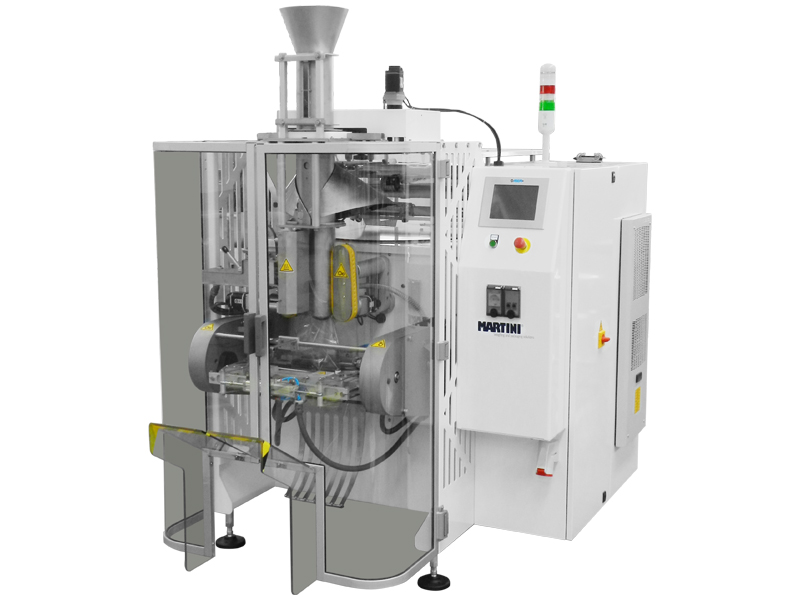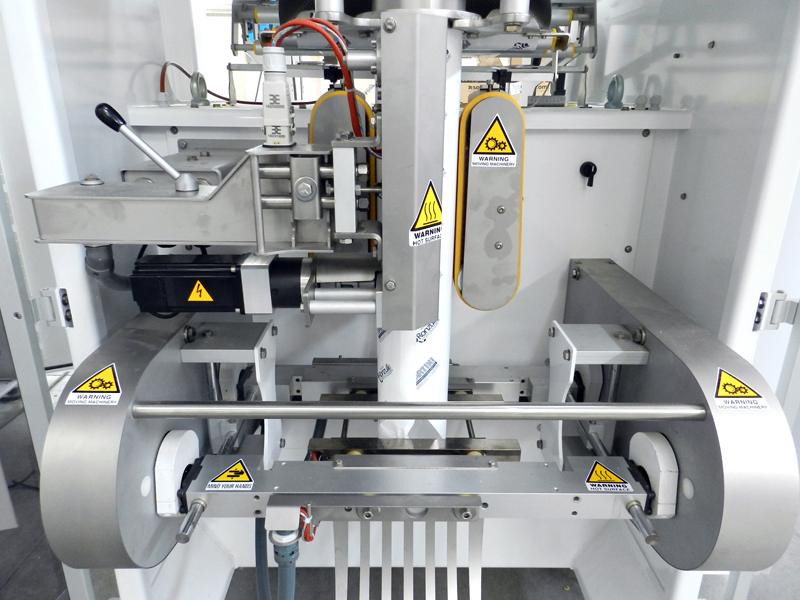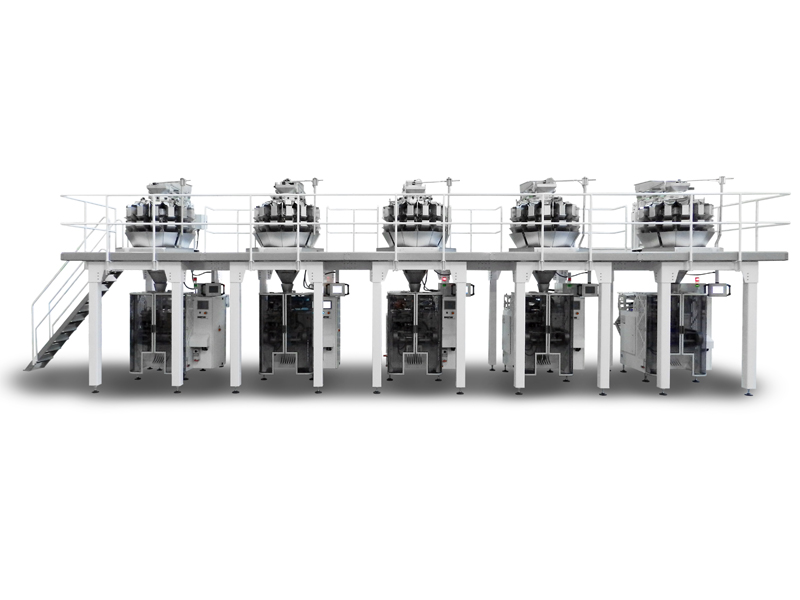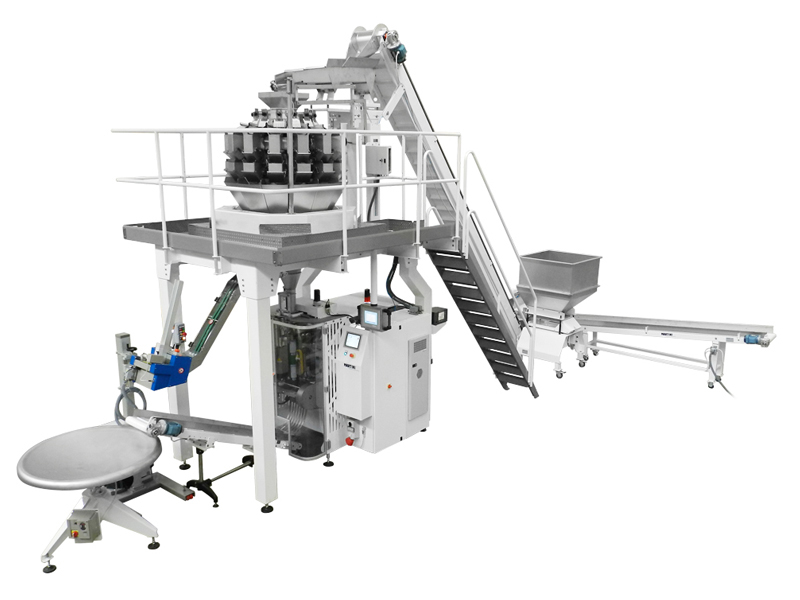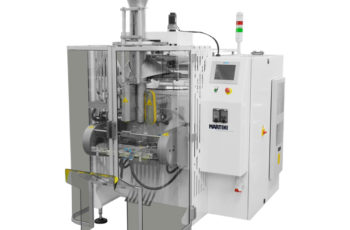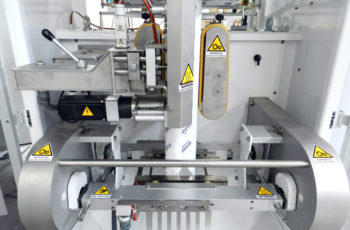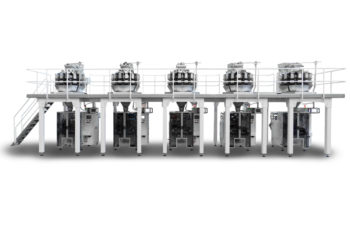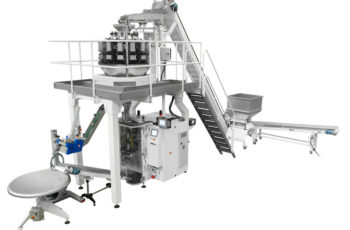 MRM600  is a vertical packaging machine with continuous motion studied for high performances in speed and reliability. Thanks to the special rotary movement of the horizontal sealing jaws this machine meets the needs for large productions of short-cut pasta and snacks as well as granular products, sweets and others.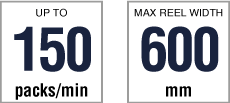 The images shown are indicative and represent a demonstration version of the machine. The sales version presents a product outlet conveyor and a protection tunnel adequately conformed according to current European regulations.
Technical details
Continuous motion of the film.
Film traction by a vacuum pump and perforated belts driven by brushless motor.
Vertical sealing group by means of a sealing belt (easy to be replaced).
Horizontal sealing group composed of rotary sealing jaws driven by brushless motor.
Autocentring of the film made by 2 optical sensors.

Available in both INOX and painted steel.
Bags this machine can make
Products this machine can deal with