Who we are
Martini srl, with over forty years of history, has emerged as a protagonist in the packaging industry.
Thanks to its experience in the mechanical production, Martini has managed to combine the study and the research in technological innovation with the care and attention to the customer and his needs. Martini's packaging and weighing machines are high precision instruments shaped according to the needs of each individual production company.
Working with us means working with dynamic and skilled technicians, ready to find a solution tailored to your packaging request.
Whether you are a small or a large enterprise, Martini has the right solution for you!
Thanks to a close collaboration for over 15 years with a famous manufacturer, Martini srl brings along a wide experience in the field of dry pasta, both long and short-cut, but has also managed to develop its machines for other fields such as snacks, bakery, frozen food, etc.
Martini srl is an international leader in the field of collecting, counting and packing systems for lasagna and cannelloni, offering unique products.
Vision
Our desire is to make available the acquired knowledge and technology to the bigest number of customers, constantly improving our standards and proposing more and more performing solutions at the right price.
Mission
Martini has always been focused on customers. Our constant challenge is the productivity improvements of those who rely on us with modern and long-lasting machinery.
Within an increasingly demanding environment, Martini doesn't forget the quality, offering the performances of an industry with the care and passion of an artisan for the details.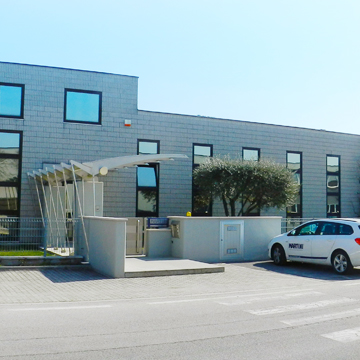 Our values
Competence: our technicians will analyse your manufacturing plant in detail, working on a tailored solution from the feeding units to the evacuation of the finished bags. The competence acquired with over 5000 machines installed all over the world allows us incomparable flexibility.
Customization: every production line is different and for this reason Martini's plants are always tailor made. Martini has suitable solution for you, either if you are going to make a new plant or if you want to distinguish your packaging lines.
Dynamism: Martini srl has been able to combine the experience of its technicians to the technological innovation of the new generation, creating a dynamic and reactive mix, guaranteeing manufacturing quality and reliability.
Made in Italy: all our machines are proudly made in Italy. Martini manufactures and assembles its own plants in the main office building workshops, providing high quality, solidity and durability.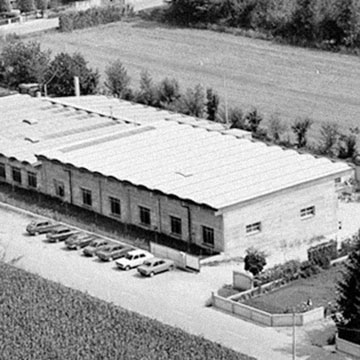 Our history
From an idea of Mr. Antonio Martini – technical expert in the pasta production machines – in 1973 the Officina Meccanica Martini is founded.
The automatic packaging of food products in those years began to take a leading role and to assume more and more importance.
The Company's initial focus is therefore to design and build flexible and rational packaging machines, suitable for the packaging of a wider range of products.
Later, more complex and sophisticated market needs, which required the development of new technologies, even more flexible, innovative and customized, imposed, in the late 1980s, a qualitative and organisational improvement, which brought to the transformation of the society into MARTINI srl.
Today MARTINI uses the latest and most innovative technologies for the realization of new packaging machines characterized by high quality standards and has more than sixty employees.
Quality
Our continuous technological research has led us to produce innovative machines. For this reason our weighers are protected by several international patents. Each component is made entirely in Italy and we are the only company in the world that offers 3 years warranty for the multihead weighers electronic boards.
In addition, our check-weighers meet the standards described in the Directive 2004/22/EC (MID), ensuring accuracy and reliability.
Martini in the world
There are over 2000 Martini machines working all over the world!
After few years of activity in Italy, the company has immediately focused its sales to the export, keeping the entire production chain at its premises.
We are proud to be a real Made in Italy manufacturer.