MBM800
Continuous "Box Motion" vertical packaging machine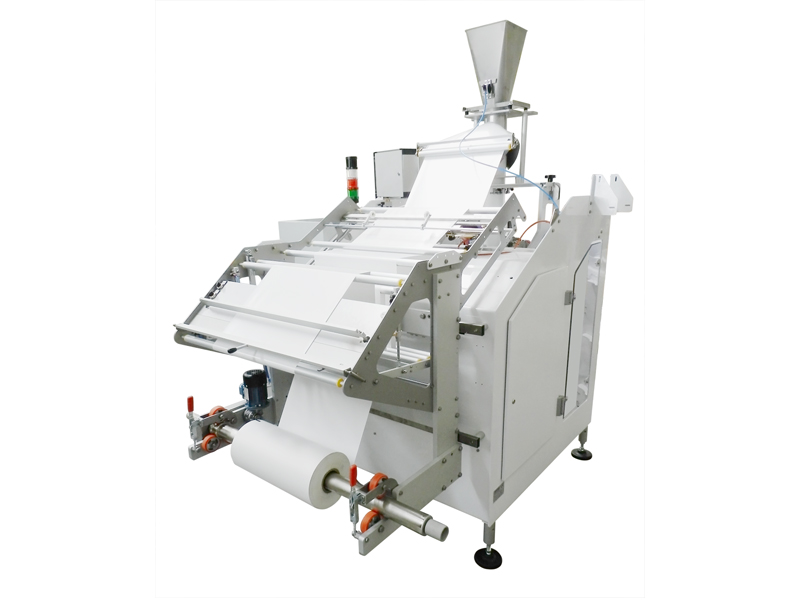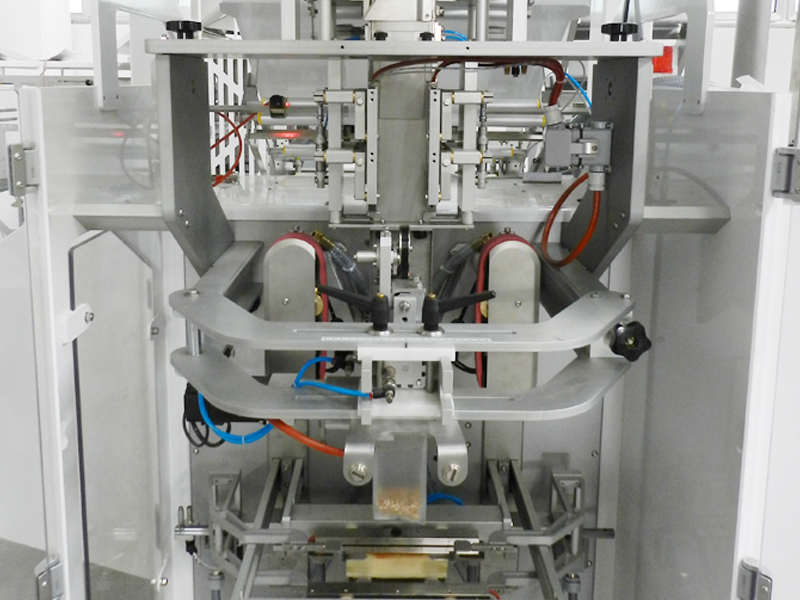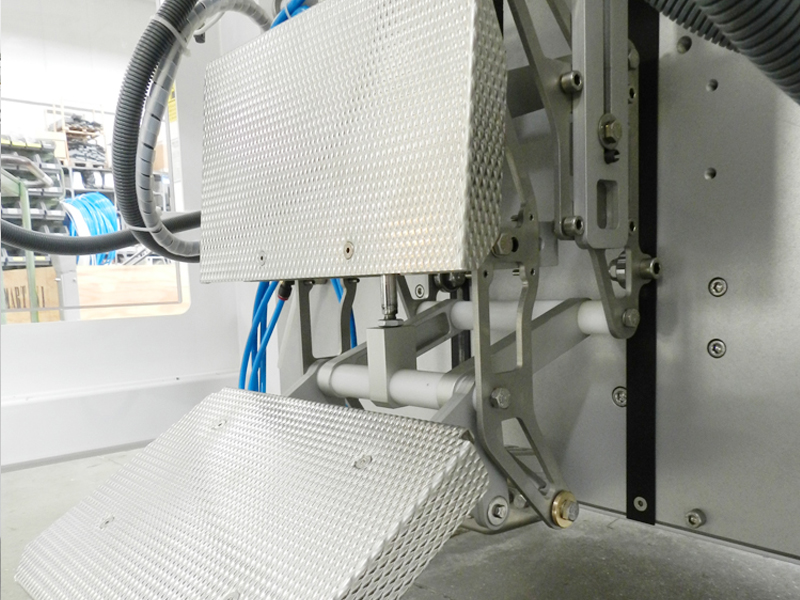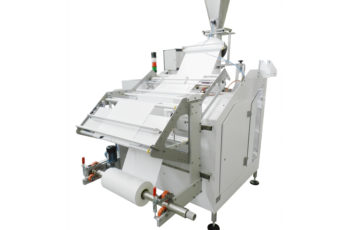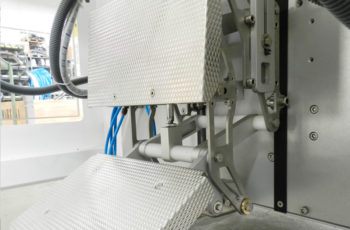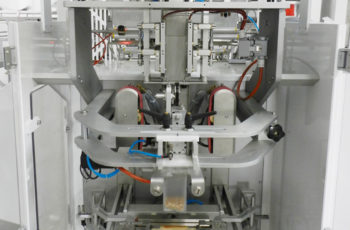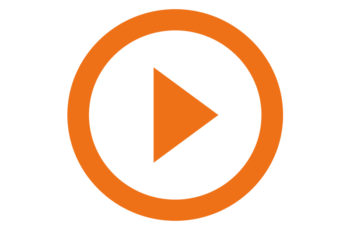 With the model MBM800 the "box motion" technology also available to big bags production. Thanks to the support for 800 mm reels and to specific devices, the MBM800 can have the same characteristics of speed and control of the continuous vertical packaging machines also in the world of the big size (up to max 380 mm width for a pillow bag).
The particular type of independent movement of the sealing devices allows the total control either for vertical or horizontal axis, optimizing the production times at most. Not only this: it is possible to program the closing times of the horizontal jaws in order to obtain an optimum sealing, without varying the temperature or losing the speed.
In addition to particular accessories specific for big sizes, like a renewed bag support, to the MBM800 it is also possible to apply accessories like the new 4S bags device, integrated directly on the forming tube, which brings enormous benefits in terms of precision and decreases the necessary time for the format change.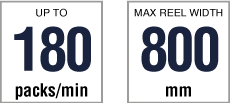 The images shown are indicative and represent a demonstration version of the machine. The sales version presents a product outlet conveyor and a protection tunnel adequately conformed according to current European regulations.
Technical details
Vertical movement of the horizontal jaws controlled by a linear motor.
Opening and closing movement of the horizontal jaws by brushless motor.
Vertical sealing group by means of an easily replaceable sealing belt.
800 mm reel support shaft.
Gravity device for the film tensioning with pneumatic spring, controlled by a linear transducer, complete of stroke end photocells.
Automatic lateral centering of the film, motorized and driven by two optical fibres, which detect its position.
Machine automatic stop device, by means of a magnetic sensor, when the film is finished.
Film traction by a vacuum pump and perforated belts driven by brushless motor.

Available in both INOX and painted steel.
Bags this machine can make
Products this machine can deal with