MCRS
Intermittent brick pack packaging system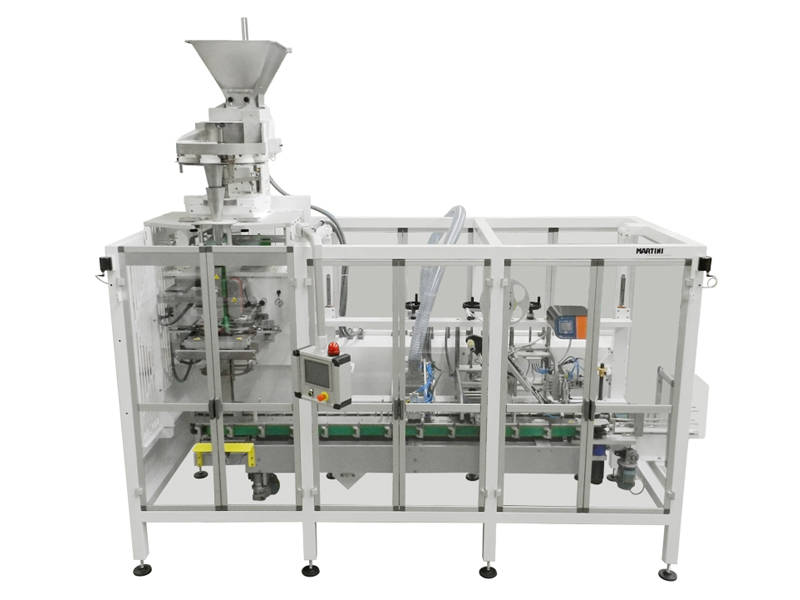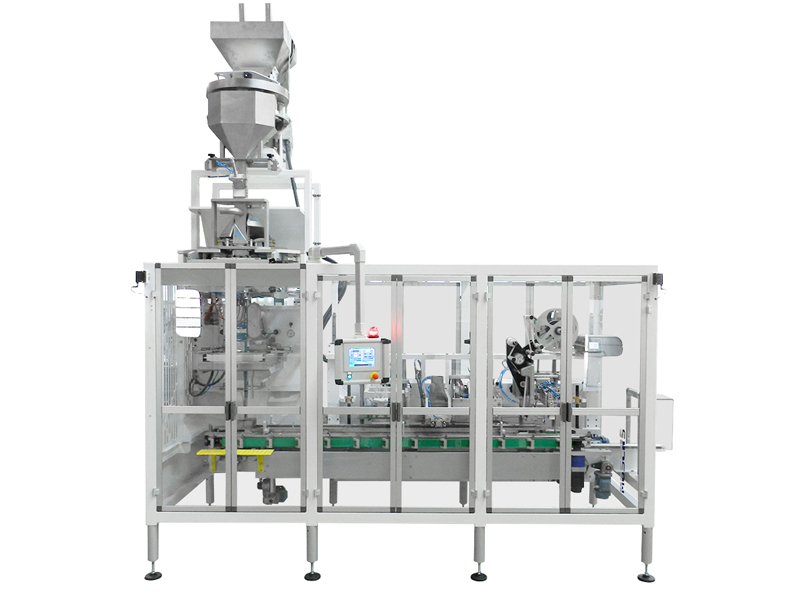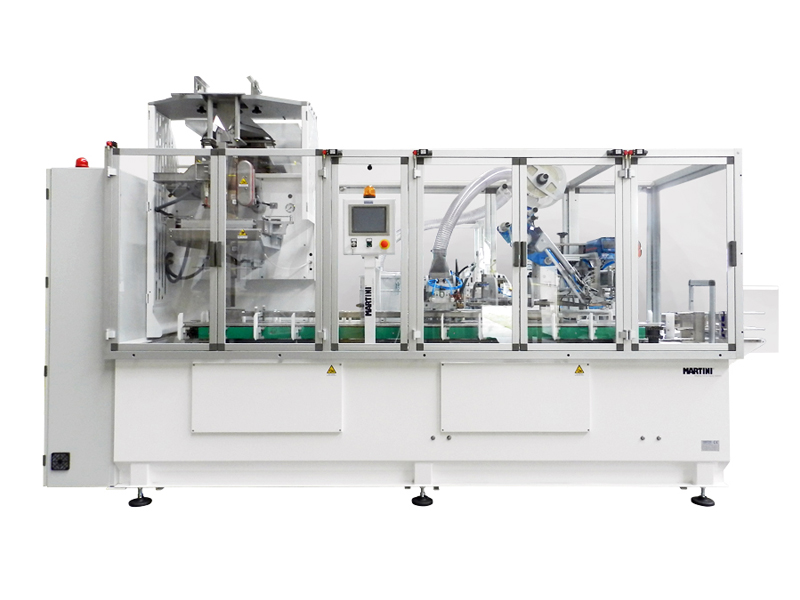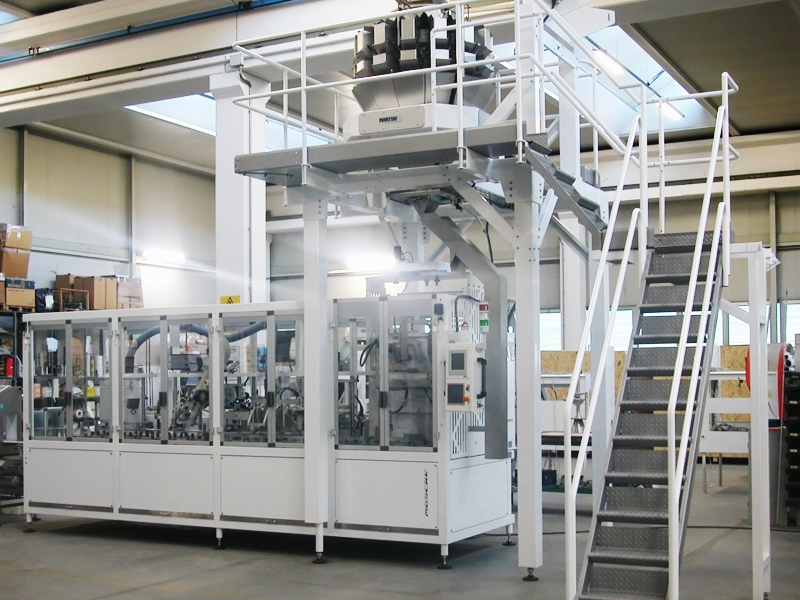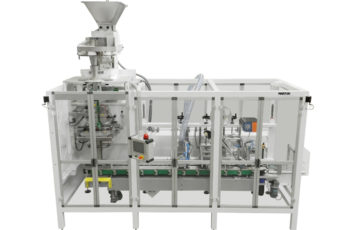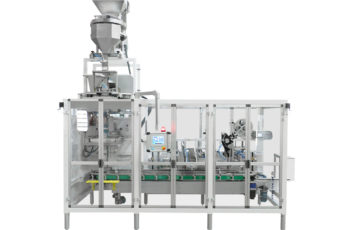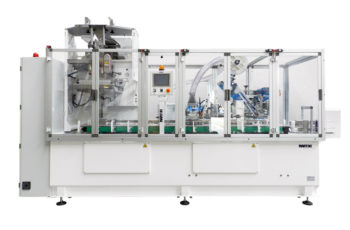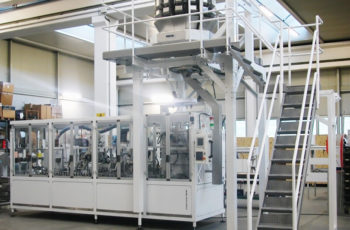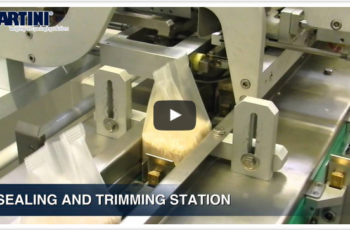 Martini srl presents a solution for the forming of brick bags composed of a vertical packaging machine and a horizontal intermittent chain with different pneumatic stations.
The modularity of this system allows the machine to adapt itself to the needs related to very different products. By combining the right weigher and the packaging machine it is possible to treat from dried fruit to fragile pasta shapes up to granular products. You can also customize the stations of the chain, for example by applying an open/close label to the bag.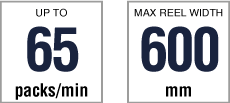 Technical details
2 side by side and parallel chains, complete with step shovels, driven by brushless motors.
Different stations with pneumatic motion to form the square top of the bags.
Customizable with labels and tape repositionable adhesive tape application.
Touch-screen control panel to set both machines.
Bags this machine can make
Products this machine can deal with