Integrated Solution 2
Customization of the production line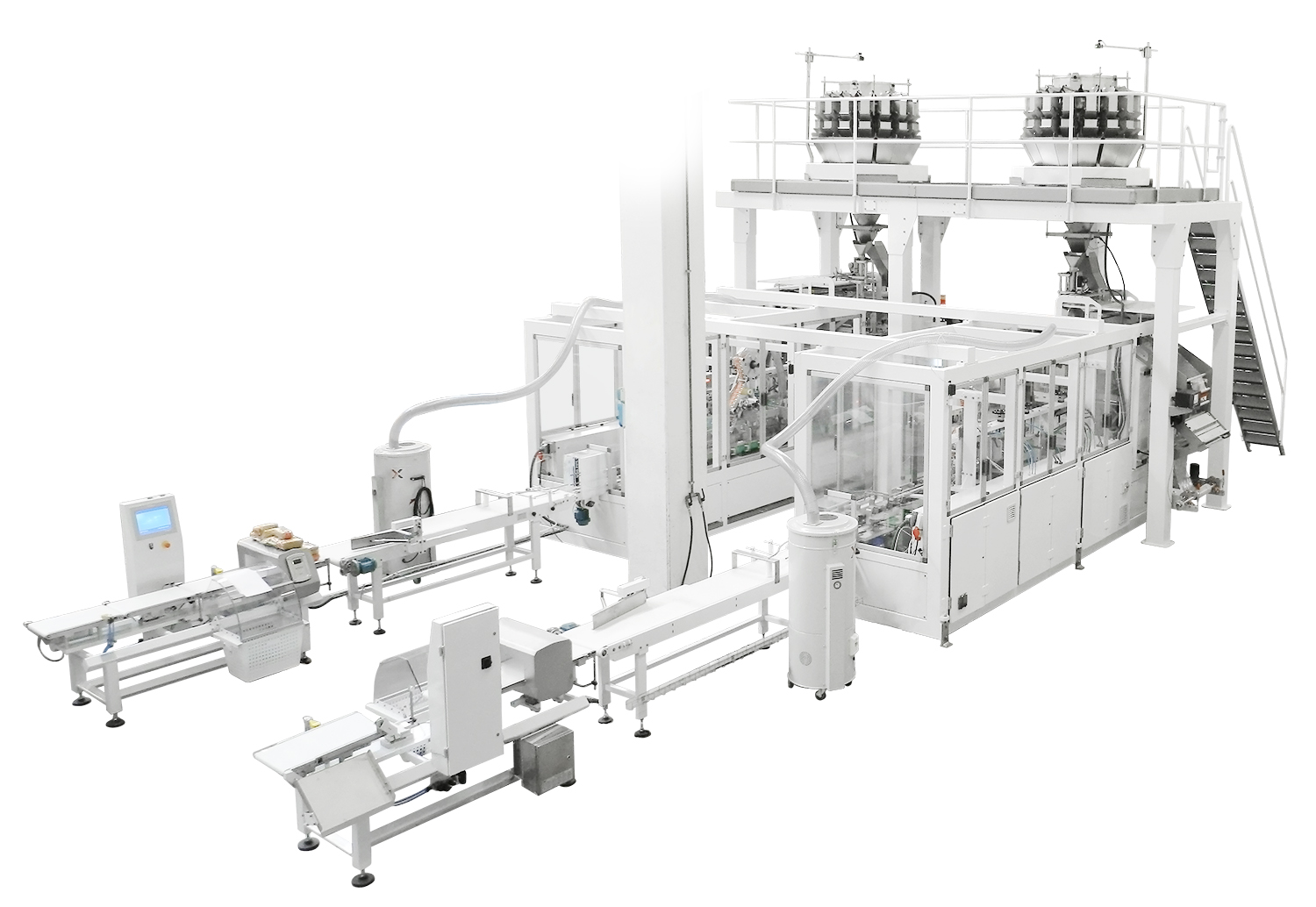 Sometimes there is only one way to make a bag, to which corresponds only a single type of machine. It is the case of the so-called "double square bottom" or "brick pack": in order to wrap up the upper edge correctly and than apply an "open and close" label, the only way is to use a "carrousel" machine type.
In this example the customer's requirement was to package dry short-cut pasta into "double square bottom" bags, but with such a big production volume that a single carrousel could not be able to support.
As there were not space problems, has been agreed with the customer for placing two symmetrical plants side by side, one in front of the other. But, in order to further increase the plant performances, the two carrousels have been combined with the new model MBM600, a continuous vertical packaging machines, which, thanks to the new "box motion" technology, guarantee high performances and a more accurate control of all the packaging parameters.
Every small details of the plant has been taken care in order to guarantee the highest reliability. From the single terrace for inspection and cleaning of the combined multihead weighers, to the bag overturning belts with flaps for the expulsion of unsuitable bags, up to the check-weighers with metal detector, everything has been made to measure at our premises, guaranteeing a handicraft level quality. The equipment has therefore been completed with accessories such as the trolley for the movement of the reels, of the additional supporting shafts, a gun for the reading of the bar codes on the reels in order to avoid the selection of the non-corresponding program.